What Our Clients Say
Tiron Marasinghe
Tiron Marasinghe
I sincerely appreciate and am extremely grateful for the work, time and effort Mr.Buddhika ( owner of car zone lanka ) put into making sure my deal went smoothly. His charismatic character and friendly disposition towards his clients instantly makes his approachable.
This allows a client to discuss their needs and seek advice freely.
Buddhika does not hesitate to go the extra mile for his clients, serving them with dedication and care. I believe this is very important in providing first-class vehicle importing service which I have experienced from CAR ZONE LANKA. He is a fine asset to carzone lanka and I believe that his performance will continue to impress clients.
Tiron Marasinghe ,
Founder /Ceo – Visit in lanka tours
Read More
Why CarZone Lanka
CarZone Lanka (PVT) Ltd is one of the leading Japanese vehicle importer providing all kinds of vehicles to individual buyers, dealers, industries and government organizations.
We import all types of Japanese cars including major manufacturers such as Toyota, Honda, Nissan, Mitsubishi, Mazda, Subaru, Isuzu, Suzuki and Daihatsu with a vast selection of models, colors and age.

After Sale Assessment
Because We Really Care!
Here at CarZone Lanka we take so much time, care and pride in every vehicle we import we give each one a Two-year (or 100,000 km) warranty. Which means you can just get in and drive safe in the knowledge that if you do ever need our expert help in any way, we're here for you.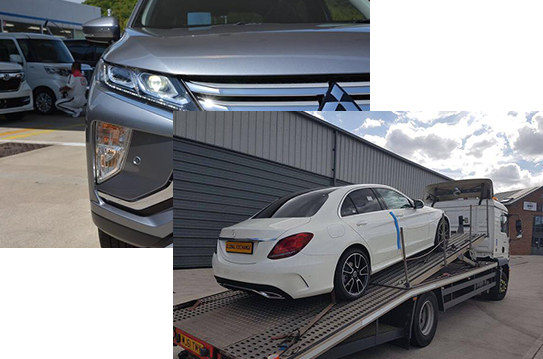 Process and Aftercare

Dreaming to Buy Your Dream Car
Generate Enquiry

Successful Bid

Vehicle Delivery

Select from Auction

Complete Deposit

Vehicle Shipment

Drive with Pleasure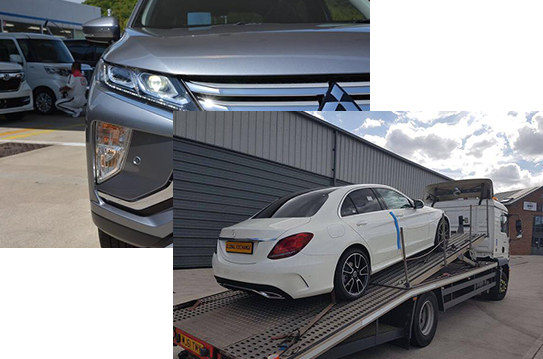 Process and Aftercare

Dreaming to Buy Your Dream Car

Select from Auction
Generate Enquiry

Complete Deposit

Successful Bid

Vehicle Shipment

Vehicle Delivery

Drive with Pleasure
Easy Procedure for Purchasing a Car From Carzone Lanka
Send us the pre agreed deposit.
Pick your desired unit form our stock or from our Direct Auction Access.
Export Pre-inspection and purchase will take place for the required vehicles.
Send the final balance for the purchased unit.
Your vehicle will be shipped and the BL scan will be given.
Documents will be sent via DHL, and the tracking number will be supplied. Once the DHL is received, the unit will be cleared at the port, and the car is all yours!
Schedule Your Appointment Today
+94 77 784 5842
Reviews
Shaminda Wijesekara
Excellent service with zero complications. Beginning of a long lasting bond. Keep it up guys.
Shaminda Wijesekara
Huzaifa R Rahmath
Can Recommend Reasonable Price in the Market Good customer service keep it up good luck
Huzaifa R Rahmath
Chamikara De Silva
Really glad to know Carzone as I got one of the best selected car through car zone without any hassle. Thanks a lot for your hard work
Chamikara De Silva
Sithira Amaradasa
The most wanted car dealer in town. Contact Ikram for your awesome services and explore the best requirements for your automobile solutions.
Sithira Amaradasa
Umar Fareez
I had the pleasure of working with Ikram and his partner to get a vehicle down from Japan. They were transparent with their pricing from the very beginning and had nothing to worry about. The 2-year comprehensive warranty is a winner! Shows their confidence in the vehicles that they bring down! Keep up the good work
Umar Fareez
Dr.Dhanushka
I have taken two vehicles from Carzone. All have passed 90000km at the moment. No repiars even break pads. Because of the trust i got through his service i recommended many of my friends to get their dream vehicles from Car zone. Recently got Premio and Allion. No words to explain. Great service. Keep this job 4ever. Best of luck
Dr.Dhanushka
Frequently Asked Questions
What is the first thing I need to do to buy a vehicle?
Is there any registration fee?
How long does it take to deliver my car?
Can I cancel my purchase order?
When can I use online auction service?
Do you inspect all cars before bidding?
Do you have any criteria to become a registered member of CarZone Lanka?
How many vehicles are normally available in your Stock and in auction?
If I purchase a vehicle at JPY 100,000 how much will I have to pay as extra charges?
Do you inspect the cars before shipping?
Is there any way to know an indicative bidding price for a vehicle I am interested?
Member Of
Subscribe newsletter to get latest updates from Carzone Lanka
[mc4wp_form id="12″]
Recent Vehicles
Browse through the vast selection of vehicles that have recently been added to our stock.